Cascade Aerospace Delivers Fifth CL-215T to Government of Saskatchewan
CASCADE AEROSPACE DELIVERS FIFTH CL-215T TO GOVERNMENT OF SASKATCHEWAN
14 JUNE 2017 – Abbotsford, BC – Cascade Aerospace Inc. announced today that it has delivered its fifth Viking CL-215T Airtanker to the Government of Saskatchewan's Ministry of Environment. Converted from a piston-engine powered aircraft to a turboprop-powered aircraft, this amphibious firefighting aircraft is Cascade's ninth Viking  conversion overall.
"Converting the aircraft extends the life of our airtanker fleet out another 20 years," says Steve Roberts, Executive Director of Wildfire Management for the Government of Saskatchewan. "Our trials have shown the Viking CL-215T achieves substantially higher performance than its piston-engine predecessor, especially on longer duration fires. It cruises at the same speed but climbs faster and gets into the drop cycle sooner."  Saskatchewan's current airtanker fleet consists of five Viking CL-215Ts, one Viking CL-215 and four Convair CV580As.
"Cascade is the only facility in the world with current experience in converting Viking CL-215 to CL-215T aircraft", says Ben Boehm, Cascade's Executive Vice President & Chief Operating Officer, "We look forward to working with Viking and the many operators who currently fly upgradeable Viking CL-215's to extend the life and upgrade the performance of their CL-215 fleet to provide continued firefighting services into the future".
The conversion activities, which were conducted at Cascade's 230,000 square foot aircraft modification facility at Abbotsford, BC, Canada included the installation of:
75 Service Bulletins associated with the former Bombardier now Viking CL-215T conversion kit
two Pratt & Whitney Canada PW123AF turboprop engines
6 new aircraft appendages including winglets and finlets
avionics upgrades
power-assisted flight controls; and
a new power distribution system, which requires a complete re-wiring of the aircraft
 About Cascade Aerospace
Cascade Aerospace, an operating unit of IMP Aerospace & Defence, is a leading Canadian specialty aerospace contractor that provides long-term integrated aircraft fleet support and program management, aircraft maintenance, modification, engineering & integrated logistics support to domestic and international military, government, and commercial customers. More information about Cascade Aerospace can be found at www.cascadeaerospace.com. Follow us on Twitter @cascadeaero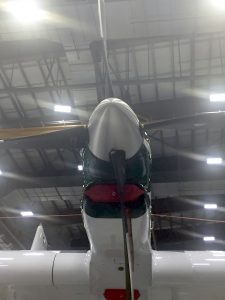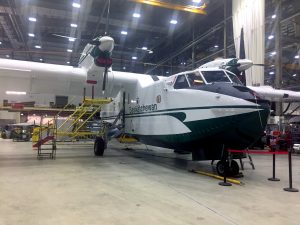 Media Contacts:
Kim Tamminga
Cascade Aerospace
Direct: +604-557-2646
ktamminga@cascadeaerospace.com
Val Nicholson
Government of Saskatchewan
Direct: +306-953-2459
val.nicholson@gov.sk.ca