Commercial Aircraft Modifications
Cascade Aerospace is proven and trusted to deliver on even the most complicated of aircraft modifications with decades of experience in delivering a variety of commercial and military programs on time and on budget.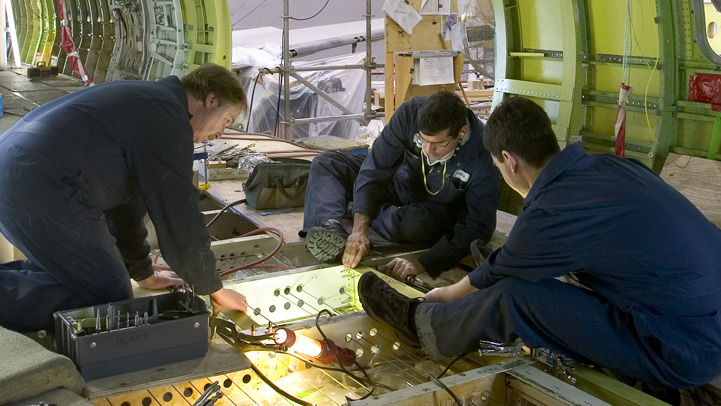 Our unique experience of a combined military, commercial and civil background provides our customers with access to a breadth of experienced aircraft engineers and technicians. Further, Cascade Aerospace is the holder of numerous STC's.
Major and minor aircraft modifications
Post-OEM-delivery modifications
Airworthiness Directive and Service Bulletin-driven modifications
Avionics upgrades
Blended winglet installations
Customer-requested modifications
Lap joint modifications on Boeing 737 aircraft
Station 178 bulkhead repair and replacement on Boeing 737 aircraft
Electrical and mechanical system modifications